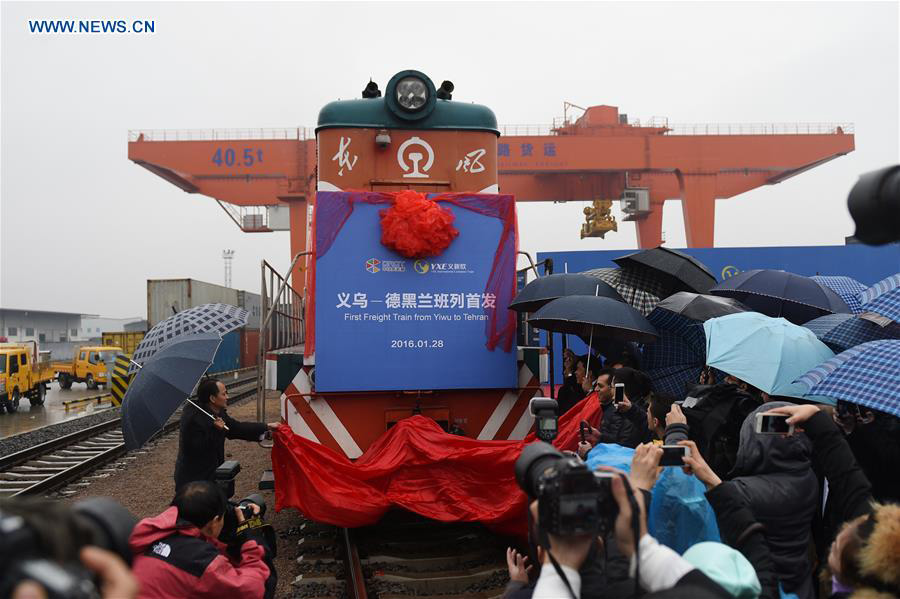 The first regular container train linking China to the Middle East is unveiled in Yiwu, East China's Zhejiang province, Jan 28, 2016. The train will exit China through Alataw Pass in Northwest China's Xinjiang and pass through Kazakhstan and Turkmenistan before reaching its destination Tehran, capital of Iran, completing a 14-day and 10,399-kilometer journey.
Catering to the Belt and Road Initiative, the train is expected to further promote China's cooperation with Middle Eastern countries.
Yiwu is a famous production base for small commodities and it has been keeping close foreign trade ties with countries in the Middle East.
There are currently about 4,000 Middle Eastern businessmen living in Yiwu and more than 180 companies set up by Middle Eastern investors. The city witnessed 58.3 billion yuan ($8.8 billion) of exports to the Middle East in 2015.
This regular freight train will greatly benefit the businessman from Iran, Kazakhstan,Turkmenistan and even Pakistan etc.
Source: Chinadaily